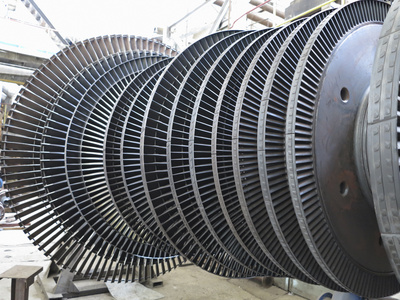 Featuring outstanding creep-rupture strength at temperatures up to 1300°F, Inconel 718 is a precipitation-hardenable nickel-chromium alloy containing substantial amounts of iron, niobium, and molybdenum, in addition to lesser amounts of aluminum and titanium.
The alloy is typically used in spacecraft, rocket motors, gas turbines, pumps, nuclear reactors, and more because of its combination of corrosion resistance and high strength with outstanding weldability, which includes resistance to postweld cracking.
Inconel 718 requires a minimum yield strength of 150,000 psi at room temperature and is known for its incredible tensile and impact properties even at cryogenic temperatures.
Additional applications include high-speed airframe parts such as wheels, buckets, spacers, and high temperature bolts and fasteners.
| | |
| --- | --- |
| AMS Spec | Application |
| AMS 5832 | AMS 5832 is perfect for welding aircraft high strength components in addition to liquid rocket components involving cryogenic temperatures. |
| AMS 5663 | AMS 5663 covers a corrosion and heat resistant nickel alloy, generally used in additive manufacturing for pump bodies and parts thanks to its high resistance to creep and stress-rupture. |
| AMS 5596 | AMS 5596 is typically used for parts which are formed or welded then heat treated to produced desired qualities. |
| AMS 5962 | AMS 5962 is widely used for products requiring a room temperature minimum tensile strength of 220 ksi, such as fasteners in aerospace. |
| AMS 5664 | Typically used for rotating and structural parts that rely on high strength at cryogenic temperatures, AMS 5664 is perfect for turbine blades as it provides short-time service up to 1000 degrees F. |
| AMS 5589 | AMS 5589 tubing is commonly used for fluid lines and components such as thrust reversers and nuclear fuel element spacers, requiring oxidation resistance up to 1800 degrees F. |
| AMS 5597 | AMS 5597 is typically used for parts needing high strength at cryogenic temperatures, for short periods of time up to 1000 °F. |
| AMS 5590 | AMS 5590 tubing is generally used for fluid lines and structural components requiring high strength at cryogenic temperatures. |
| AMS 5662 | Encompassing a corrosion and heat resistant nickel alloy, AMS 5662 is generally used in applications such as rocket motors, which require high resistance to creep and stress-rupture, in addition to oxidation resistance up to 1800 degrees F. |